Lawn Care
We offer a variety of lawn care services to fit the needs of your home or business!
Feel free to reach out and get your free quote or take a look at our reviews to see what others think of our services.
Lawn Services
If any of our lawn services interest you, just click on it and it will lead you to more information or just continue scrolling down the page. 
We provide pretty detailed information on our website in an effort to answer any questions you may have, but please feel free to ask if you would like more information!
We are happy to handle any or all of your lawn and landscape tasks.  We keep our overhead low which allows us to off our services at affordable prices.
With a focus on quality service out in the field and customer service in our office, we think you are going to love having us care for your lawn and landscape.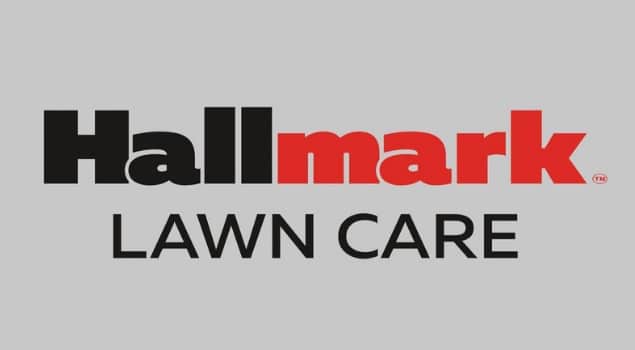 Lawn Mowing
With our lawn mowing service, we include mowing, trimming, edging, and cleanup.
We offer this service weekly and bi-weekly. Scheduling is very important to us and will do our best to accommodate the timing of your lawn care services!
If you are looking for an affordable mowing service that you can count on each and every week your lawn needs mowed, we would love a chance at earning your business.
Do we offer a 1-time mowing service?
We are very sorry we cannot accommodate 1-time lawn mowing services.  We are more than happy to get you on our regular weekly or every other week mowing schedule.
If we tried to accommodate 1-time mowing services it would not be fair to our loyal regular customers.  Thanks for understanding.
What if it rains or my grass doesn't grow?
If we can't mow your grass then we will make the decision to either come back another day that week or wait until the next week depending on the unique circumstances such as how fast the grass is currently growing and amount of rain received.  We want to make your lawn look good, not tear it up!
Pruning
With our pruning service, you will see your hedges, bushes, and trees whipped into shape!  Every time we prune anything we collect and remove all of the clippings so all you need to do is enjoy your perfectly shaped shrubbery!
This service can be requested along with any other lawn care service or we are happy to swing by and just prune your shrubs if that is all you need to be performed.
Do we trim trees?
If we can reach the branches that need to be pruned from the ground with our professional pruning tools, we are happy to prune your trees.
We need to be 100% confident that none of your property will be damaged as the limbs fall and also be very confident that we can safely perform your specific tree pruning need.
As a general rule of thumb, if the branches are 10′ or below, we can prune them.
Leaf and Landscape Cleanups
Are you ready for all the lawn work that comes along with fall or spring? No doubt there is some tiresome picking up to do, but with Hallmark we will take care of it for you!
We offer leaf mulching which provides a natural souse of fertilization, but if your home has a mountain of leaves, we absolutely offer removal!
What are our Fall Lawn Services?
In the fall we will your property removing any trash that may have blown into your lawn or landscape.  We also pick up rocks and any debris such as fallen limbs.
Leaf cleanup is performed in 1 to 2 phases depending on volume, where we either mulch the leaves with our mower or remove them completely if there are too many to mulch up.
Fall is also a great time to prune your plants to leave them looking great all winter long.  We also can cut back your perennials and ornamental grasses.
What are our Spring Lawn Services?
In the spring we get your lawn and landscape ready for the growing season.  If you have any remaining leaves or new leaves that have fallen over the winter, we are going to clean them up.  
We also pick up sticks and can prune your plants if in need.  If you have any perennials that were not cut back in the fall, we will take care of that too.
Mulching
With our mulching service, you get to pick the mulch type and we take it from there.  Black, brown, and red mulches are the most popular, but there are other options available.  You are also not limited to mulch, if you would like a decorative rock or pine straw used instead of mulch, we are happy to accommodate that.
We do offer flower bed weed maintenance with some planting and landscape options as well!
Landscaping
We do not offer hardscaping services, such as retaining walls or paver patios, or any work requiring heavy-duty machinery.
If you are wanting a couple plants installed or removed before your mulch is installed, we are happy to quote those services for you though.
We value customer satisfaction and that's why we make sure you are 100% satisfied or your money back.
If you still have any doubts, please head to our Reviews and Photos page to see our hard work!
"Caleb took care of our business property toward the end of the summer last year. He does great work and is flexible. You never know what the rain will do!"
Christy Freehauf | Homeowner in Lincoln, TN
"Caleb has been doing my lawn and some landscaping now for almost 2 years. His work has always been spot on and prices extremely fair. He will custom the job to fit your budget and extremely dedicated to the task big or small."
Daniel Day | Homeowner in Fayetteville, TN
"I am so thankful I found Hallmark!  Keeping the grass cut used to stress me out, but I don't have to worry about it anymore.  Caleb and Hallmark are always so nice whenever I speak to them too.  I really appreciate it!"
Amy R. | Homeowner in Huntsville, AL
"Caleb takes exceptional care of his own lawn, but when he takes on the task of other peoples lawns, he handles them with even more exceptional care. He is a Christian man that loves his family and his business as well as his clients. He is flexible which is pretty impressive as he is the father to 4 (soon to be 5) beautiful kiddos! His wife is a teacher and is very supportive of Caleb and his lawn care business. They are truly a precious family that love and care about their clients!
This is a high quality lawn care service! "
Jessica Quick | Homeowner in Fayetteville, TN
"I am so thankful I found Hallmark!  Keeping the grass cut used to stress me out, but I don't have to worry about it anymore.  Caleb and Hallmark are always so nice whenever I speak to them too.  I really appreciate it!"
Ryan S. | Homeowner in Huntsville, AL
Get in Touch
Call us or email us!
Open Hours
Mon – Sat — 8:00am – 5:00pm
1303 W. Washington St.
Fayetteville, TN 37334